Every week Peter Levey puts together a slideshow from our volunteers' photos and adds them to the MAPA layer for Google Earth.
This week he put up  some images from Matusadona National Park in Zimbabwe.  These photos were taken by Willem Coetsee and the Radley family.    These guys really struggled in the mud for MAPA covering the Eastern Caprivi, southern Zambia and northern Zimbabwe just before the rainy season – actually the rainy season did catch up with them…..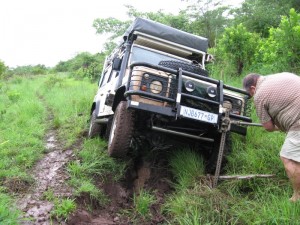 Download the whole MAPA layer for Google Earth here and navigate to Matusadona, or download this small file and just Matusadona National Park will open up on Google Earth.  When you expand the park bubble, remember to click on "Click here to see more detail…." to see the slideshow!