This blog post is the first in a new series that we will run to highlight some conservation efforts in Africa and some of the content on the MAPA layer. This week we focus on Skeppies, the Succulent Karoo Ecosystem Programme (SKEP) community conservation and development and small grants fund operting in the Northern Cape.  Amanda Bourne, of the Climate Action Partnership, explains more about what Skeppies is, and what it hopes to achieve:
The Skeppies fund provides accessible small scale funding and support to projects in the Succulent Karoo Biodiversity Hotspot with combined socio-economic development and conservation outcomes. The Skeppies projects are small conservation based businesses and community conservation projects and funding supports business skills development, marketing, and building resilience to climate change.
During its pilot phase in 2007, Skeppies supported 13 projects representing a total of 22 new businesses and providing direct benefits to 109 local people. Since then, Skeppies projects have continued to generate significant numbers of new jobs, raise environmental awareness, and achieve remarkable conservation delivery including the conservation of 5230 hectares of land, the better management of a further 41 461 hectare, and the protection of 236 red-listed plant species. Projects currently supported by the fund include traditional catering businesses, hiking trails, land rehabilitation efforts, environmental education, species protection, and sustainable livestock management.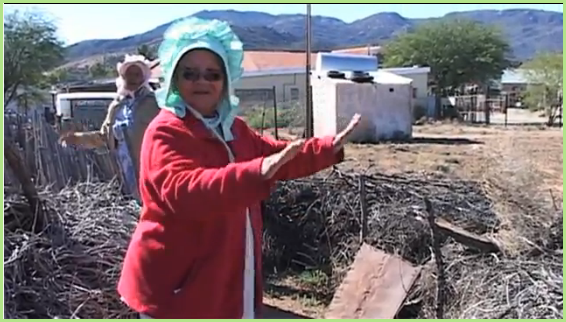 Since 2009, CitiGroup has provided funding for a selection of Skeppies projects to engage in a business development and mentoring programme aimed centrally at building resilience to climate variability and change. The Succulent Karoo is likely to be hard hit by climate change, experiencing an increase in the frequency and intensity of droughts and floods and a projected surface temperature increase of at least 2 degrees.
Conservation South Africa and the Skeppies project development team are currently working with ten selected projects, all of which have been trained in environmental business development and climate change through a series of workshops and site visits and have been monitoring weather patterns, rainfall, and temperature using specially developed climate diaries since March 2010.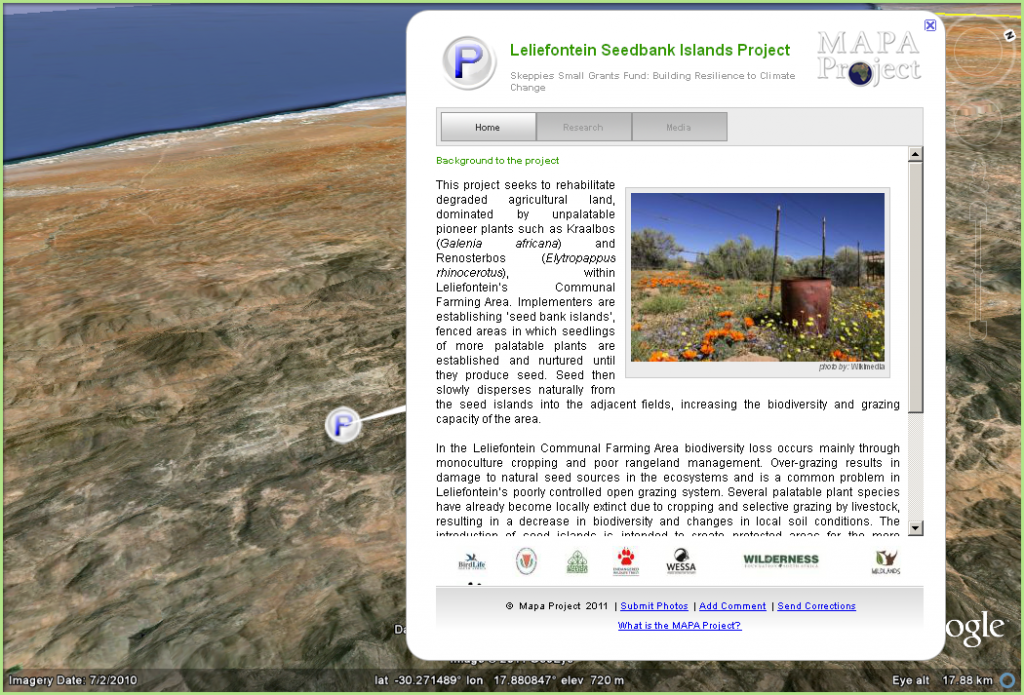 To learn more about the Skeppies projects, download the layer file below to see them in Google Earth, or visit the Climate Action Partnership's website.
View the Skeppies Projects in Google Earth