Today is World Wetlands day, a day that is celebrated every year on the 2nd of February, coinciding with the anniversary of the adoption of the  Convention on Wetlands.  Back in 1971, 18 governments  signed the convention in Ramsar, Iran, undertaking to maintain the ecological character of their Wetlands of International Importance - or designated "Ramsar sites" – and to plan for the sustainable use of all the wetlands in their territories.  Today, the convention has 160 signatories and designated Ramsar sites (there are 1,994 of these) comprise almost 200,000,000 hectares of the earth's surface.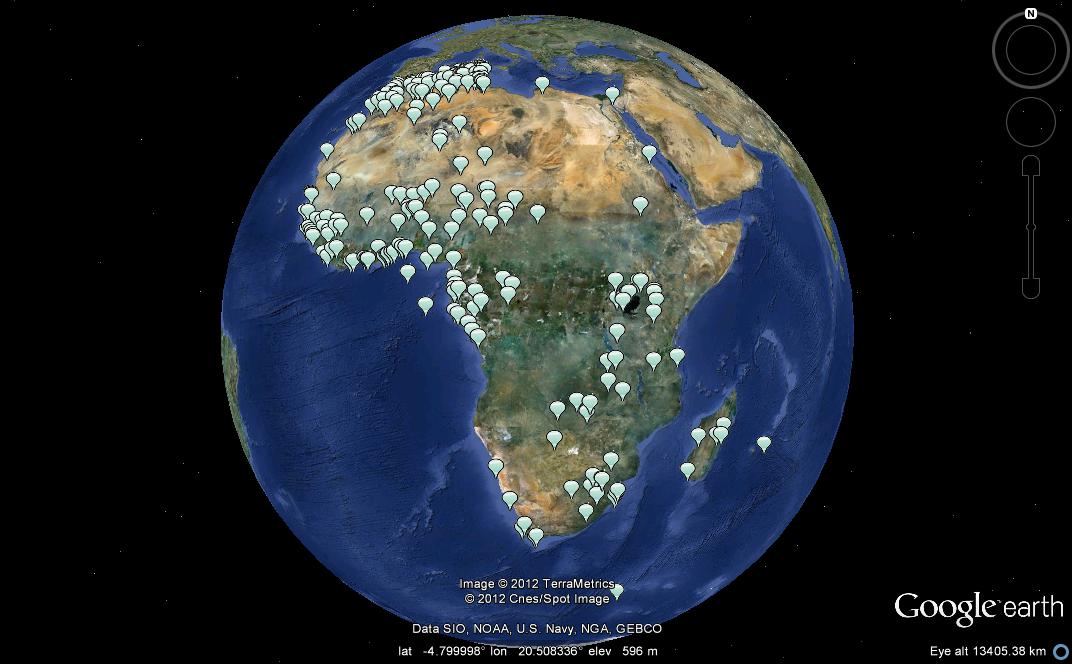 Did you know that you can find Africa's Ramsar sites on the MAPA Google Earth layer and African conservation map?  You can explore these sites either by navigating around  and looking for the Ramsar icons, by looking in the critical habitat folder in Google Earth, or searching for "Ramsar" on the web-based map.  Don't forget that you can also export the map results to Google Earth – just click on "save as kml" in the search results.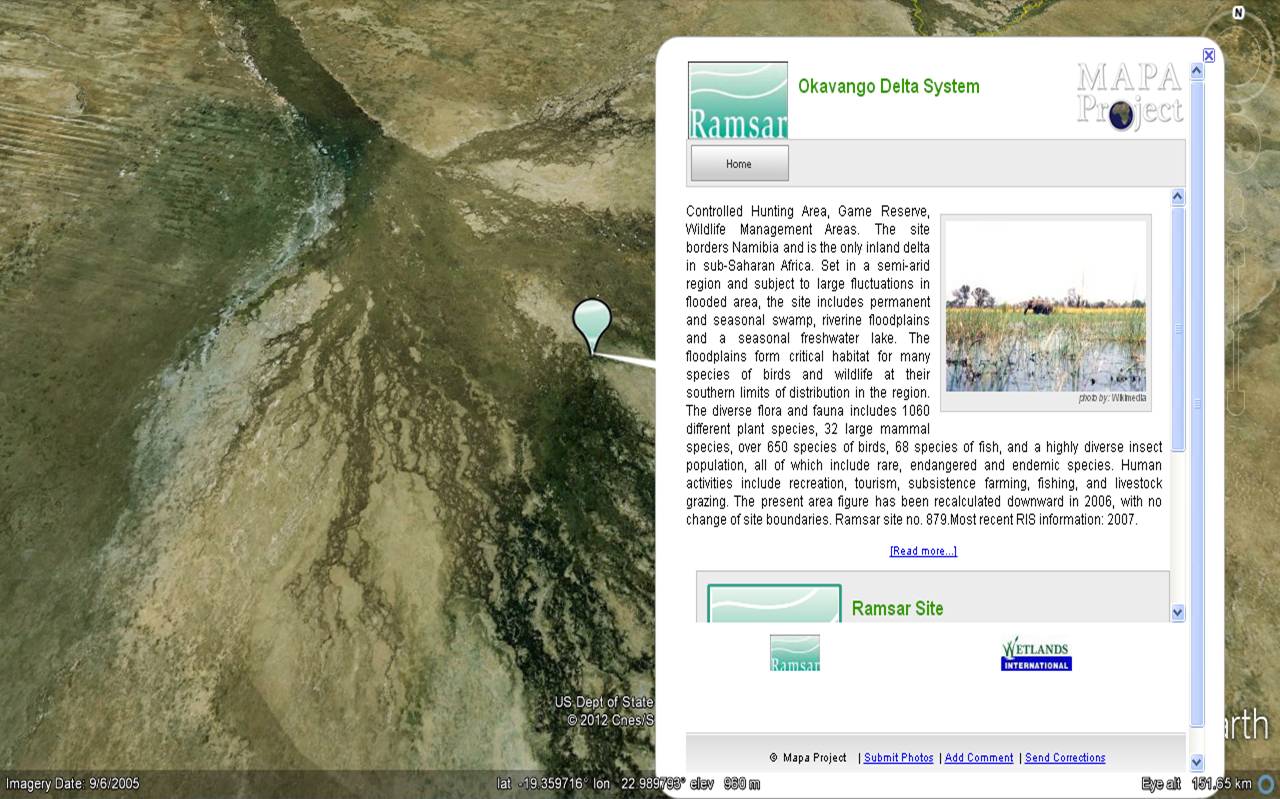 Explore nearly 230 sites across the continent, from the unique coastal wetlands of Blue Bay Marine Park in Mauritius, to the vast expanses of the Okavango Delta and the DRC and Uganda's massive transboundary Ngiri-Tumba-Maindombe complex. Travel back in time and witness large-scale environmental change (Lake Chad being a case in point) around some of Africa's biggest freshwater systems. Or simply marvel at some of the most beautiful places on this continent as you fly into river deltas, desert oases and massive swamps to learn more about these extremely valuable ecosystems.