Hi Everyone, greetings from Cape Town.
As Alta, Kath, Jelle and Norbert battle with floods in Nigeria and Benin, Eric Nathan and I have just got back from five weeks in Madagascar.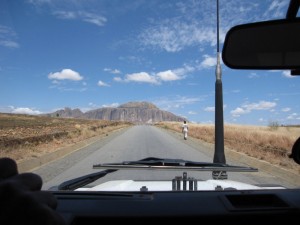 I've spent most of my life waiting for the chance to go to Madagascar and finally it was made possible by being involved with this project!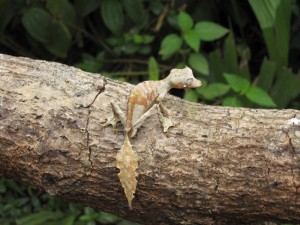 Madagascar has about 55 protected areas (the number is changing for the better all the time).  They are all on the  Google Earth layer or soon will be.  MAPA followers will know that we then take a subset of all the protected areas in a country and try to actually map the infrastructure with GPS equipment.  Like West Africa – where our focus is this year – there are very few roads inside Madagascan parks and that is usually the bulk of the GPS work we do in protected areas. However, there are several parks which do have tourist and wildlife infrastructure, so we decided to give it a go.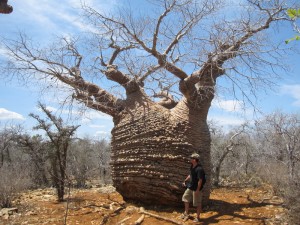 WWF Madagascar were incredibly helpful in identifying the best parks for site visits and they also rented us a Land Rover for our time in the country.  Sincere thanks to Niall O'Connor (now in Nairobi), Martina Lippuner and Hilda Andriamandimbiarisoa.  Special thanks also to Fidele Rasoloarivelo who did all the driving and made the trip so successful.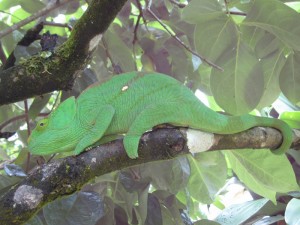 We did over 8,000km and travelled the length and breadth of this enormous island (it's nearly 2,000km from top to bottom) during our month in Madagascar. We visited 14 parks or reserves, marking up park HQs, campsites, trailheads and the like.  We also did quite a few short hikes and a few longer ones.  Hiking is not really part of the MAPA remit but it does help us illustrate the parks and you can't visit places like this and not see what they offer!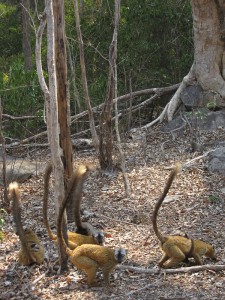 Strictly from a MAPA perspective, we did not gather a huge amount of GPS data.  We did record roads, tracks, hikes andwaypoints but nothing like the amount we get in Southern and East Africa.  We are finding the same in West Africa though for slightly different reasons. Many protected areas in West Africa have fallen into disuse over time but most of Madagascar's parks are relatively new – they are just set up to be walking parks.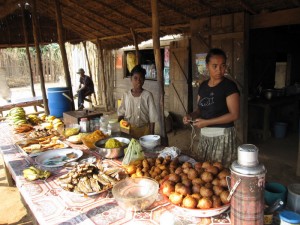 We did come away with conflicting feelings about Madagascar.  A month is not long but it is a lot longer than most tourists spend there.  On Discovery Channel, and in the annual reports of conservation NGOs, you see wonderful images of outlandish chameleons and dancing sifakas.  They are indeed there and they are fabulous.  But if you drive all over the island, as we did, you also see the other side of the equation; Madagascar is suffering dreadfully under a huge agricultural burden.  There is very little forest left in the  country (it was once almost completely forested) and conservationists  are scrambling to protect the tiny fragments that are left.
The country is cripplingly poor and the vast majority of people are farmers to some extent.  The agricultural economy is based on cattle and rice, neither of which are compatible with forests and everywhere you go you go you see trees being cut down and (in the dry season) huge swathes of the countryside on fire.  The burning is to clear land for crops and to stimulate new grass for grazing but it is done too widely and too often.  I can't remember the figures for how much topsoil is being lost every year but the land is being impoverished in front of your eyes; where the hills are forested the rivers run as clear as trout streams, where they are cleared (most places), the rivers run thick with orange silt, off to fertilise the Indian Ocean.  It's no wonder that professional conservationists are pedalling so hard to protect the  last scraps of indigenous forest.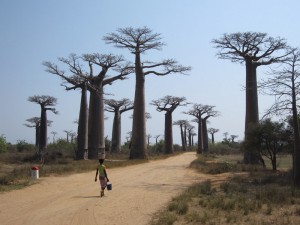 Of course that indigenous landscape is the astonishing thing about Madagascar.   Because it has been an island for long, its plant and animal communities are largely found nowhere else on earth.  Almost every chameleon you find, every gecko you see on the ceiling, and every lemur is found nowhere else.  We saw 24 different species of lemur (out of about 33?), the carnivorous fossa and an endemic mongoose.   We saw chameleons as long as your forearm and heard geckos that sounded like birds.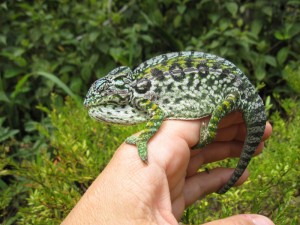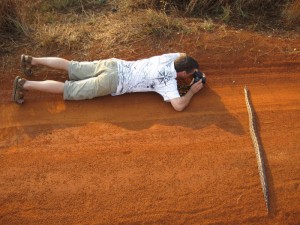 It is all remarkable and I hope that many more people go to look for these things – the country needs the money and the wildlife needs your undivided attention.  But don't leave it too long.