In our last newsletter, we announced that MAPA, with the help of the Dambari Wildlife trust and a few of our other friends, is embarking on an effort to focus some of our mapping on Zimbabwe specifically. Our hope is that, by the middle of 2012, we'll have a near-comprehensive inventory of Zimbabwe's conservation efforts up on the map.
We are now getting ready to launch into action on this drive, and you can expect a very exciting announcement from us on this topic within the next month.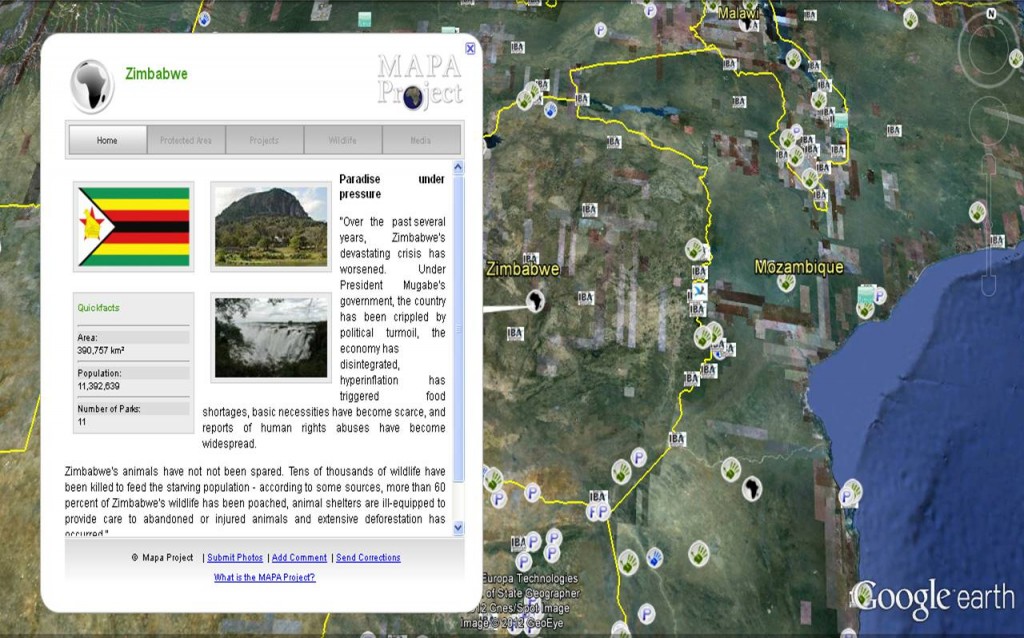 In the meantime, we're going to need your help to make sure that we don't leave out anyone that should be on the map.  Thanks to the help of our friends at Dambari we've already got an impressive list  going, but we want to make sure we're not missing anyone. Do you know anyone active in a conservation project in Zimbabwe?  Who should we be adding to the list? Are you doing some work in Zimbabwe?  If you think we should know about anyone or any particular project, fill in this short form (this is for internal use only – we promise we won't distribute anything) or simply tell us by email.
Please help us get Zimbabwean conservation on the map! If you would like to be notified via email about updates for the "Mapping Zimbabwe" drive, you can sign up for that here.