CNNTraveller recently published an article on March Turnbull and the MAPA project
By Mark Eveleigh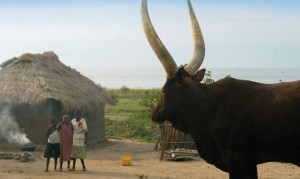 "A month ago we had trekked illegally into Congo. Now I squinted at our Land Rover's onboard GPS and realised that our little convoy and its escort of AK47-toting Ugandan rangers had invaded Sudan.
The arbitrary lines that were once drawn out between all-powerful colonial authorities – with little consideration ever given to geographic formations, much less tribal boundaries – are, even today, hard to discern when you are on the ground in the endless expanse of the African wilderness.
Well over a century ago Joseph Conrad wrote about the hauntingly mysterious empty spaces on the African maps. 'Blank spaces of delightful mystery,' he called them and his only worry was that they might all have been filled in before he had a chance to explore them.
Yet even today much of the African wilderness remains as mysterious and enigmatic as it ever was and reliable maps can be notoriously difficult to come by. Now a fleet of expedition-equipped 4WDs has set out from South Africa to map the continent's last uncharted wildernesses. In what has been described as an insanely ambitious transcontinental scientific relay race on a monumental scale, the project is attempting to map every protected area on the entire continent.
March Turnbull, the founder of the Mapa Project (Mapping Africa's Protected Areas) explains how the idea came about: 'I had been the development director for the Peace Parks Foundation and was working as a freelance photojournalist. I was finding it increasingly frustrating that there was no reliable, central website where I could find a good depth of information on Africa's national parks. I could never quite grasp how these parks fitted together in the big picture of African conservation or, more worryingly, why they didn't…"
Click here to read the full article