Having set the Kenyans on their way, South Africa's volunteers are now gearing up to complete that country's conservation areas.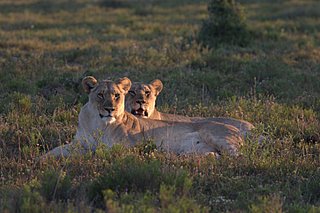 We have had a wonderful response from people willing to help map in South Africa – another country which we are tyring to map entirely using volunteers in their own cars.
For historical reasons, South Africa has 350 targetted protected areas compared to Kenya's 60.  This doesn't mean that Kenya is any less worth protecting (or mapping), it is just that South Africa has been more persistent in categorising its conservation areas and these formally classified reserves are the backbone of the MAPA target list.
Tracks4Africa has excellent road and waypoint data for many of these reserves and they are generously donating that data to the MAPA project.  So, it is a question of working out what still needs to be done. Volunteers will also be adding phots to the data – these will be used when we post the maps up on the internet.
Many, many thanks to Hannes Thirion who has been plotting all the target parks and examining them to see what still needs to be done.  He and I will be sending out the 'to do' lists as soon as possible.  You may be interested to know that the most committed mapping teams in the Eastern Cape are led by female drivers – the only part of the country where that seems to be true.
We need to get these guys on the road, and collect their data by the end of Novembe.  If anyone else can help we desperately need drivers out there.  If you plan to visit any reserves, let us know and we might ask you to take a few photos for us!
Regards,
March